- Character Information -
Name:
Orsino Salvatore Voldryn
Titles, if any:
Lord of Malderin (Nickname: Patriarch of Shadows)
Age and Birthdate:
43, 27th day of the 11th month in the year 288
Hometown/Area of Origin:
Malderin
Noble House and Affiliations:
Patriarch of House Voldryn (which comes with business ties throughout the Shores though predominantly in Solarii and the surrounding vassal townships) and a frequent visitor of Lord Solvitreo's court.
Appearance: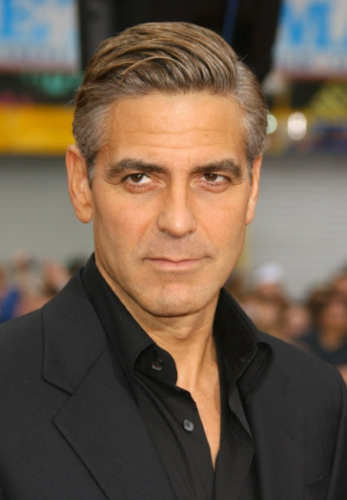 Height: 6'1"
Eyes: Brown
Hair: Grayish-black
PB: George Clooney
Personality:
Gregarious, charming, ready to laugh, yet fiercely secretive, Orsino is everything you would expect of a Southshores lord. He enjoys a life of relative luxury, but not one of leisure as there is always something going on to keep him on his toes. There's not much to be said about him except that it is very clear he holds his family in high regard. His wife he treats extremely well and is quick to praise and compliment her in public. His uncles and cousins he treats as brothers. No family is too distant so long as they carry the name 'Voldryn.' The only known rivalry that is attributed to his name is the one he has with Lord Gabriel Drake. It is not that the two of them don't like on another. It's really that they just don't trust one another. There's a difference.
The death of his daughter still pains him even though it has been some years. He is close with his son, Thane, and while he is close with Rafael as well, Thane is more like himself. He counts his best friend to be Adhemar Solvitreo.
Timeline:
288 -- Orsino Salvatore Voldryn is born, originally given the Milkname Patatino. His grandother dies this same year.
294 -- Older brother, Lorenzo, dies of a Winter fever. Not long after, his grandfather, Thane Aeron, dies of the same sickness. His father becomes Lord of Malderin.
299 -- Father, Rafael Vasili dies. His uncle, Vito Umberto, becomes regent until Orsino is old enough to become Lord of Malderin.
301 -- Vito hires a magister to tutor Orsino. He takes a particular interest in mathematics and law, though he also excels in rhetoric and astronomy.
305 -- Betrothed to Elaine Cresta
306 -- Marries Elaine Cresta. In Eleventh month, he officially becomes the Lord of Maledrin.
Thane Aeron II
is born in Malderin in deep Winter
308 --
Elissa Mae
is born.
310 --
Rafael Vasili II
is born.
317 -- Rivalry between his sons culminates in Rafael's broken arm. Elaine becomes worried, but Orsino does not directly intervene.
319 -- Rivalry between his sons begins to level out.
320 -- Thane begins study at Magisterum
324 --
Elissa is married to Tagganaro Solvitreo
. Rafael Vasili is sent to the Magisterium.
325 --
Orsino goes to war.
Thane leaves the magisterium to join him. Vito runs Malderin and the family interests while he is away.
326 --
Elissa dies in childbirth
. Orsino learns of his in a letter and is devastated.
327 -- Orsino is injured in the Siege of Tryglav. However, while it was a serious injury, he was able to recover and remained on the front a few months longer, serving in an advisory capacity. His wife fell ill during this time, and it was feared she would not recover. Orsino returns home to be with her. Rafael pleads to take his father's place now that he is old enough to go to war, and Orsino concedes.
328 -- Elaine recovers from her fever. Thane is injured in the Orjen conflict.
329 -- Thane is recalled home and sent on an errand for his father who had embarked in matters of business with Rothgar. Rafael is injured in the Second Battle of Lykka.
330 -- Second month, Thane is named to King Rothgar's retinue as a Lord of the Chamber. Rafael returns home from the war.
331 -- Orsino begins talks with Adhemar Solvitreo to betroth his son, Thane, to Lady Zanara Solvitreo.
Retinue:
Umberto Vito - uncle, advisor
Carlos Olivares - personal bodyguard
Desmond Celiz - servant
Reynaldo Mata - advisor
- Player Information -
Name: Cee