- Character Information -
Name:
Jeharraz Zisemides (Jehrs, Jahr-ez, Zise depending on who you are)
Titles, if any:
Ser, he supposes? Whether he considers his knighthood more than ceremonial is up for debate.
Age and Birthdate:
13, 5 M, 306. 24.
Hometown/Area of Origin:
Portsmouth, Southshores. Spent a lot longer in Asserya and the West.
Noble House, Affiliations:
House Zisemides, House Vellfyre
Position at Court:
Lord-of-the-Chamber to Prince Bryce
Appearance:
6'2", deeply tan skin and dark eyes. Usually keeps his hair shaved. In summer is prone to using the Zakkish approach of deep kohl around his eyes and painting his face if he's leading a night attack. Speaks with a Far Western accent.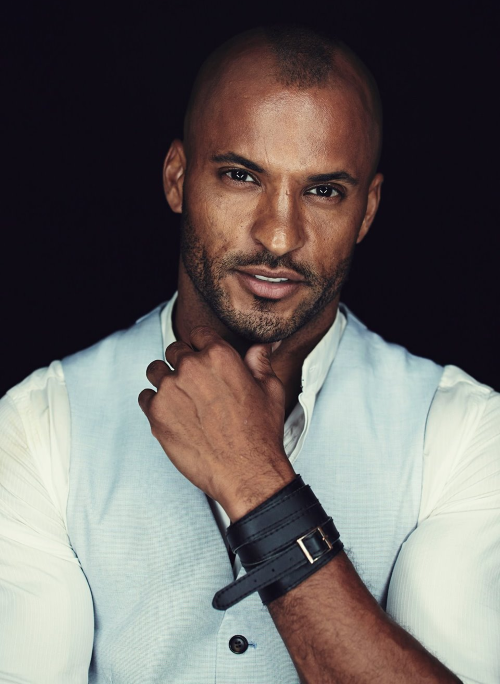 PB:
Ricky Whittle
Personality:
Jehrs is as shiprat. He spent two blissful years as an apprrentice to a captain of his father's fleet before Zakkish-backed privateers caught them on a trip to Asserya. He avoids discussing his childhood after that but he rides like he was born to the saddle and has a fondness for archery- moreso than the usual Edolene weaponry. He's good with a sword but short-swords, dagger work and archery are what he's more comfortable with. More than most knights, he is a man of
discipline
- used to a regimented style of life in the standing army of the Khan. It's led to him being a bit quiet, taciturn. The chaos of Edolene feudal armies was disorienting, and he's far more comfortable fighting individually.
... Outside of fighting, he's a bit quiet too. Mostly it is because Edolon seems like an alien landscape and he's still trying to acclimate. His accent's getting less noticeable, and he can manage the slower dances at court functions, partly because he has gotten roped into dancing with Ziamara's ladies.
Timeline:
306: Born.
307: Uncle Trystane dies in a tourney, dad almost names his son after, but a priest declares it an ill omen. Is named Jeharraz instead after one of dad's Western Asseryan captains. Everyone gives up saying it immediately and he becomes Jehr.
309: Gets a sister, Aeliana.
310: Sister, Tania
312: Brother, Cyrino
313: Begins training with weapons.
314: Dad decides to ship him off in a ship, for strategic learning purposes.
315: Sister, Brielle.
316: Jeharraz' ship is taken by West Asseryan pirates working for the Khan. He is ten, and this is a problem. He is shipped to the Khanzier court of West Asserya. Jahr-ez seems to be the name he gets to answer to most of the time as he is claimed by Ismira, the wife of Azfahn-Gul, Head-of-Ten-Thousands who likes his eyes and says he is her son now. He tries to run away a couple of times but gets lost and someone brings him back to Ismira who just gives him candy and asks him why he is fighting the stars. After the third time he gives up fighting them. Ismira explains that a chief (Head-of-Hundred) who knew her husband well brought him because Ismira had just lost two sons to a fever.
320: Azfahn has seen Jahr-ez trained and now sends him to the army, to the east because it's is better for a boy not to serve near his family. Since he understands the sea, they move him from the land forces to the forces overseeing one of the captured Asseryan ships that sail for the Khan now, and he will be fighting Trimerid and Kartheen vessels.
324: Jeharraz is 'rescued' when his ship is captured by Trimerid forces with some Edolene soldiers. He is now 18, and has trouble speaking Trimerid or Edolene. He remains in the Trimerid court
325: Siege of Tryglav, managed to save Roderigo Solvitreo's life. Ends up being friends with some of the Solvitreos- some who think its hilarious to have Jehrs and Jayr around.
327: After a skirmish, a Southshores knight tells him to kneel and kngihts him for bravery and honor. He's thrilled at first but not sure if he's really a real knight- a warrior yes, a soldier... but maybe that counts.
330: The Battle of Three Waters- he helped rally the fleet and was one of the first to board and help capture an enemy vessel. Unfortunately he is wounded and sent back to Edolon well before the rest of the troops. Thanks to his cousin Darius praising him, or maybe some whisper from his Solvitreo grandmother, his name is put forward to serve Prince Bryce and he joins the court. Welcomes everyone back, tries to make himself feel at home in Edolon. When he is not sitting with the prince's retinue he is often found with Princess Ziamara's, as he finds poetry, recitations and songs interesting.
Family Tree:
See House Zisemides
Information on Family:
See House Zisemides
Retinue:
Valens Zisemides (b.317): a squire, of sorts- more a general attendant/protegee.
Kendrik (Age late twenties): a commoner and valet
Torren: (age late twenties or early 30s): a Trimerid warrior
- Player Information -
Name:
Rarity